Navigating the world of special education can be both challenging and rewarding, especially when it comes to understanding your child's Individualized Education Program (IEP).
At Beyond Speech Therapy Specialists, we recognize the importance of empowering parents in their role as advocates for their children. In this comprehensive guide, we'll explore what an Individualized Education Program is, the crucial role parents play as members of their child's IEP team, and provide a glossary of common special education terms so you feel well prepared for your next meeting. 
Our aim is to equip you with the knowledge and confidence to actively participate in your child's educational journey and make sure that they are receiving the support they need.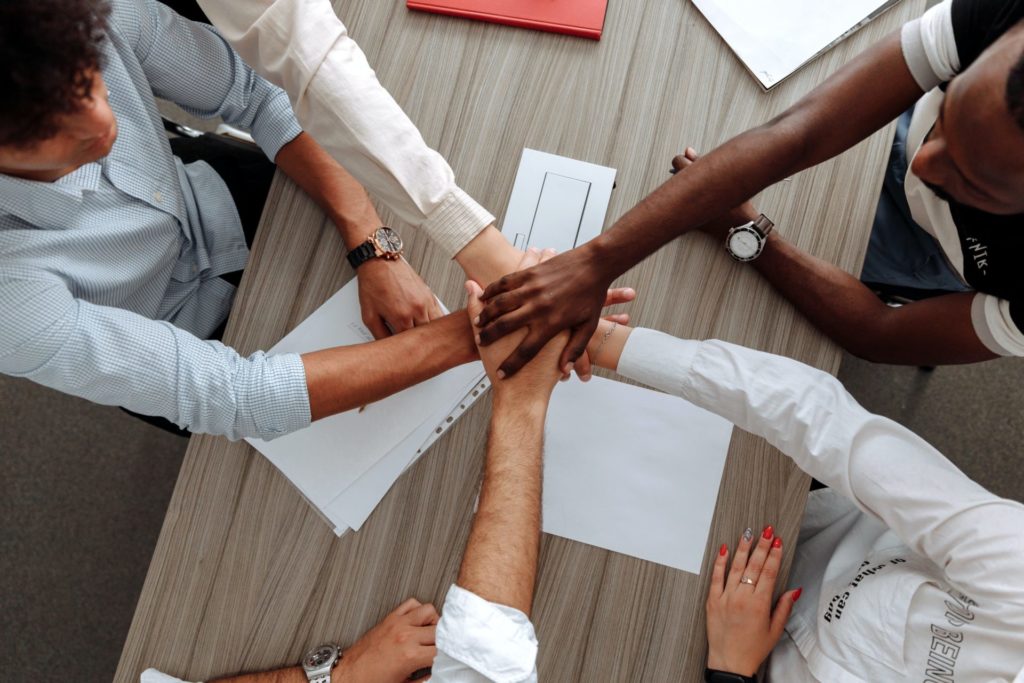 1. Understanding the IEP
What Is an IEP?
An Individualized Education Program (IEP) is a legal document developed for students with disabilities who require special education services. It outlines the specific educational goals, accommodations, and services that your child will receive to support their learning and development. IEPs are highly individualized and designed to meet your child's unique needs.
The IEP Team:
Each child with an IEP will have a team of school staff and professionals, along with parents or guardians, who collaborate to create, implement and monitor the child's goals, accommodations and progress.
A typical IEP team will include:
Parent/Guardian: You are a crucial member of the team. Your insights and advocacy for your child's needs are invaluable. You have the right to speak up and participate in each piece of your child's learning journey.

Special Education Teacher: This teacher is responsible for planning and implementing the specialized instruction outlined in the IEP. They are also usually your child's case manager. This person could be a Resource teacher for the grade or building or a classroom teacher if your child is in a self contained special education classroom.

General Education Teacher: If your child spends time in a general education classroom, their teacher should be part of the team to coordinate services.

School Administrator: This could be a principal or other school representative who ensures compliance with special education laws.

School Psychologist: They provide expertise in assessing your child's learning needs and contribute to the development of the individualized education plan.

Speech-Language Pathologist, Occupational Therapist, etc. Depending on your child's needs, various specialists may be involved in providing services.

Your Child: Depending on their age and ability, your child can participate in their IEP meetings, contributing to goals and preferences.
Your Role as the Parent or Guardian
Active Participation:
Your involvement is important and very beneficial in the IEP process. You are your child's greatest advocate and you should always attend all meetings, ask questions, and share your insights about your child's strengths and challenges. Your unique perspective as a parent is invaluable and your voice matters in the educational plans of your child.
Reviewing the IEP:
Take time to thoroughly review the drafted IEP before meetings and be prepared to discuss any concerns or changes. Reach out to the team for clarification and questions so you fully understand each part of the IEP.
Remember that an IEP is a legally binding document and your signature indicates agreement, so don't hesitate to seek clarification or modifications if needed.
Monitoring Progress:
It is your right and also very helpful to be regularly monitoring your child's progress toward the goals outlined in the IEP. If you have concerns, communicate with the team right away to make necessary adjustments.
Communication:
As a part of your child's educational team, it's important to maintain open and postivie lines of communication with your child's teachers and specialists. Regular updates ensure that everyone is on the same page regarding your child's development.
Glossary of Common Special Education and IEP Terms
Accommodations: Changes made to the learning environment to help a student access the curriculum, such as extended time on tests or modified assignments.

Annual Review: The yearly IEP meeting to assess progress, set new goals, and make any necessary changes to the IEP.

Behavior Intervention Plan (BIP): A plan designed to address challenging behaviors and provide strategies for improvement.

Inclusion: The practice of including students with disabilities in general education classrooms to the maximum extent appropriate.

Least Restrictive Environment (LRE): The legal requirement that students with disabilities are educated in settings as close to the regular classroom as possible.

Related Services: Services such as speech therapy, occupational therapy, or counseling that support a student's educational goals.

Transition Plan: Part of the IEP that outlines the transition from school to post-school life, including post-secondary education, vocational training, and employment.

IDEA (Individuals with Disabilities Education Act): Federal law that governs the rights of students with disabilities to receive a free and appropriate public education.

504 Plan: A plan that provides accommodations and services to students with disabilities who do not qualify for an IEP under IDEA but still require support.

IEE (Independent Educational Evaluation): An evaluation conducted by a qualified professional outside of the school district to assess a student's needs or dispute a school evaluation.

Progress Monitoring: The process of tracking a student's academic and functional progress to ensure that they are making meaningful gains.

Transition Services: A range of coordinated activities designed to help students with disabilities transition from school to post-school life successfully.

Parental Consent: Your written approval is required before any evaluations or changes to the IEP can occur.
---

The process of your child receiving an IEP and then navigating the world of special education can seem daunting at first but with knowledge comes empowerment. And as the parent or guardian, you should feel comfortable and confident in being an active part of your child's learning team. 
Understanding your child's IEP – and the language used within it –  is a powerful tool in making sure they receive the education and support they need. As a parent, your active participation in the IEP process is crucial. Beyond Speech Therapy Specialists is here to support you every step of the way, empowering you to make informed decisions that benefit your child's education and future. Together, we can create a positive and inclusive learning experience for your child!
If you have further questions or need any support, please reach out to us!
Feel free to call (779) 435-0724 or click here to send us a message. We are here to help!