The holidays come with lots of fun, family and special memories, but there are also years when your family might be navigating situations that are hard on everyone. If you and your family are working through a divorce, the upcoming holidays may present a challenge for you as parents and for your children.
We have some ways to help navigate a tough holiday season and ensure the whole family feels supported and the well-being of our kids is top priority.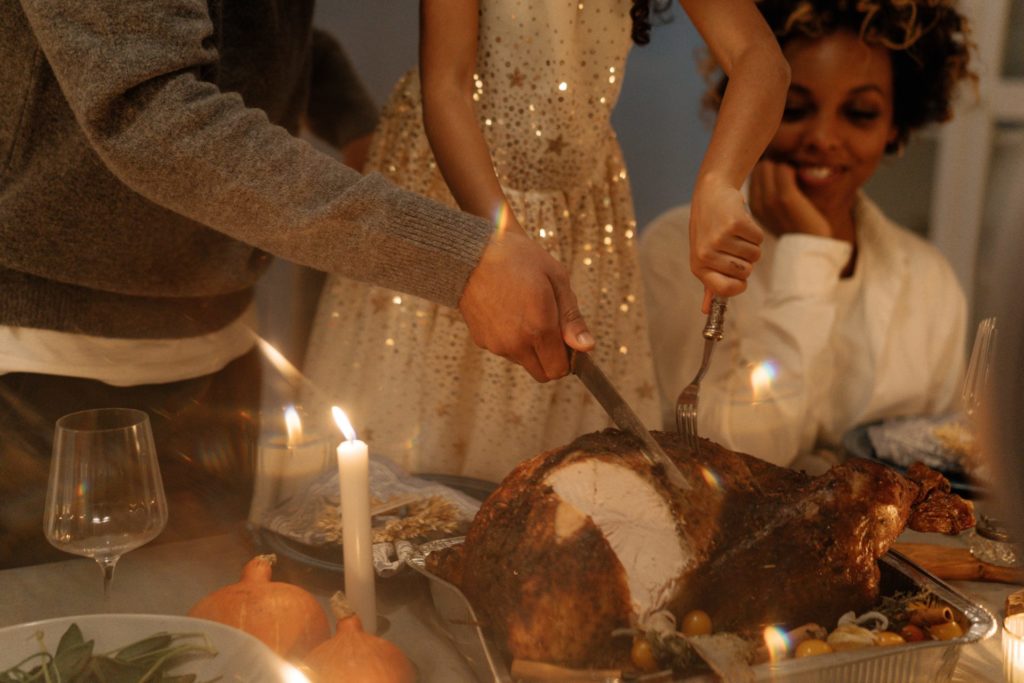 1. Talk honestly with your kids ahead of time & be clear on holiday plans
When it comes to managing multiplie holidays, clear communication and a set plan will help alleviate some of the stress everyone is feeling.
Help kids understand that although things may be different this year, everyone is still going to celebrate and have fun! Go over the schedule letting them know well in advance where they will be, and with you. This preparation will allow them to menatlly prepare but also ask any questions or talk about any worries well before the day comes.
Our kids feel most supported when they are able to openly express their feelings and be heard. The holidays may bring up a lot of different feelings so be ready to hear them and encourage conversation.
2. Get creative with your holiday plans
Just because the holidays may look a bit different this year, doesn't mean you can't still find ways to make the holidays special!
Spend time creating new traditions –
Buy tickets to a fun holiday event

Plan a special outing with friends

Cook or bake a special holiday meal or food

Have the kids plan a holiday movie night
Whatever you decide to do, keep the focus on the new memories and traditions you're creating!
The important thing is that our children feel loved, supported and excited during such a fun, but potentially stressful, time of the year.
3. Seek support from friends and family
Divorce is hard for everyone but going through it alone makes things even more difficult.
During the holidays it can be helpful to ask close friends and family members for help and support.
Whether it's including them in new holidays traditions, arranging child care when you need a break or simply being a listening ear and support system, having people around who you know you can turn to is crucial.
As the parent, you're not only helping your kids navigate the holidays but you're also trying to find your own "new normal" and that is a lot! Being able to be there for your children means making sure you are taking care of yourself.
It may feel hard to do, but asking your friends and family for help will make this time of year a bit easier on everyone.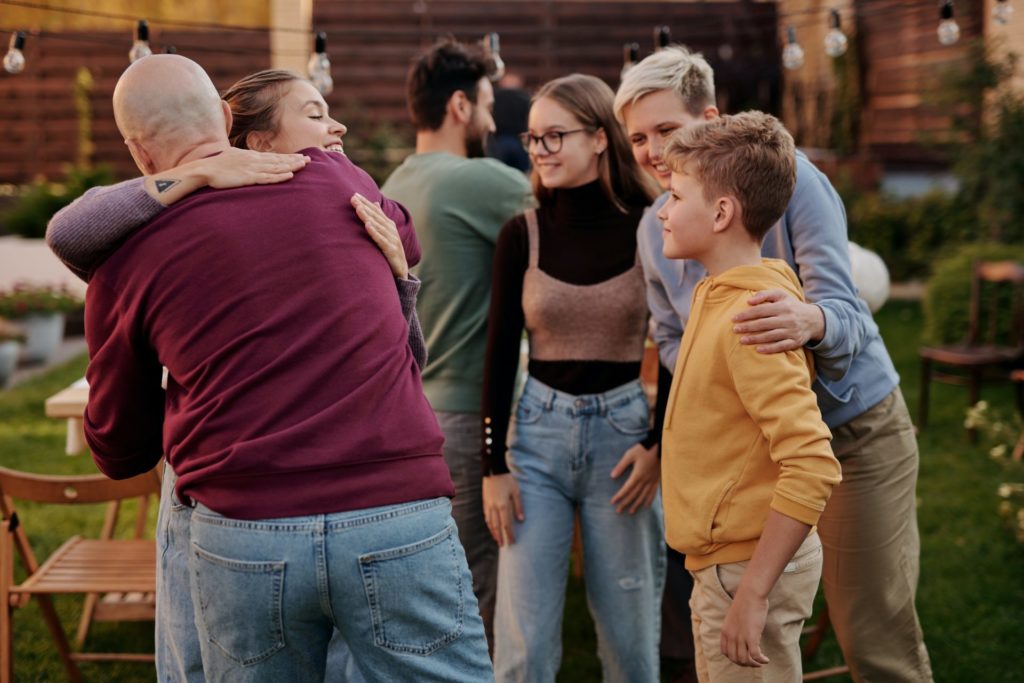 4. Have a back-up plan
Flexibility is key when managing divorce during the holidays.
You may have your heart set on the holidays going a certain way but those plans may not always work out. Rather than getting upset and feeling discouraged, have a backup plan (or two) in place.
If things don't go according to plan, you won't be left scrambling at the last minute and your children see how even tough situations don't have to end badly – flexibility and understanding is an important part of compromise.
The most important thing, if plans don't go as anticipated, is to make sure the kids don't feel like they are being put in the middle or that they are part of the problem. This is another instance where clear communication and supportive conversation is so important!
dOur kids should never feel like they are too blame and it's up to us as parents to make sure of that.
5. Seek professional help if needed
At the end of the day, divorce is hard on everyone – kids, parents, extended family – so don't hesitate to reach out for professional help if you or your kids are struggling to cope with the divorce during the holidays. A therapist or social worker could provide much-needed support and guidance during such a difficult period.
Whether you decide to seek therapy as a family, or individually, a trained professional can help guide you through hard decisions, tough conversations and managing big feelings.
At Beyond Speech Therapy Services, we have an amazing team of Social Workers who can help your kids better understand the difficult situations and manage the big feelings that come along with divorce.
---
The holidays can be a tough time for families going through a divorce, but by communicating openly with your children, getting creative with your plans, having back- up plans and seeking support from those around you, it is totally possible to make the holidays a time of love, memories and excitement!
If you're looking for more support or guidance, reach out to us at Beyond Speech to learn more about how we can help and support you and your family! We can connect you with one of our Social Workers right away and make sure this holiday season is joyfilled and fun for everyone!