Proper nutrition and healthy eating habits are the foundation of a happy, active and thriving child. At Beyond Speech Therapy Specialists, we strive to bring the best therapies and services to the families we see and this is why we've added a whole new area of support – Feeding & Nutrition services!
We truly believe that a holistic approach to child development creates the greatest impact and success!
By providing Feeling and Nutrition services we know we can help our families – both new and established – conquer frustrating dinner times, picky eaters and so much more.
Kim Kramer, a Registered Dietician, and the newest member of the Beyond Speech team, shares some great info about the Feeding and Nutrition services we are now offering.
Kim comes to us with 18 years of experience in the field. She has also been a certified diabetes educator for the last 8 years. She began her own consulting in 2008 and she has been working with young children, helping them meet their nutritional needs and manage picky eating behavior.
We are so excited to have Kim on our team!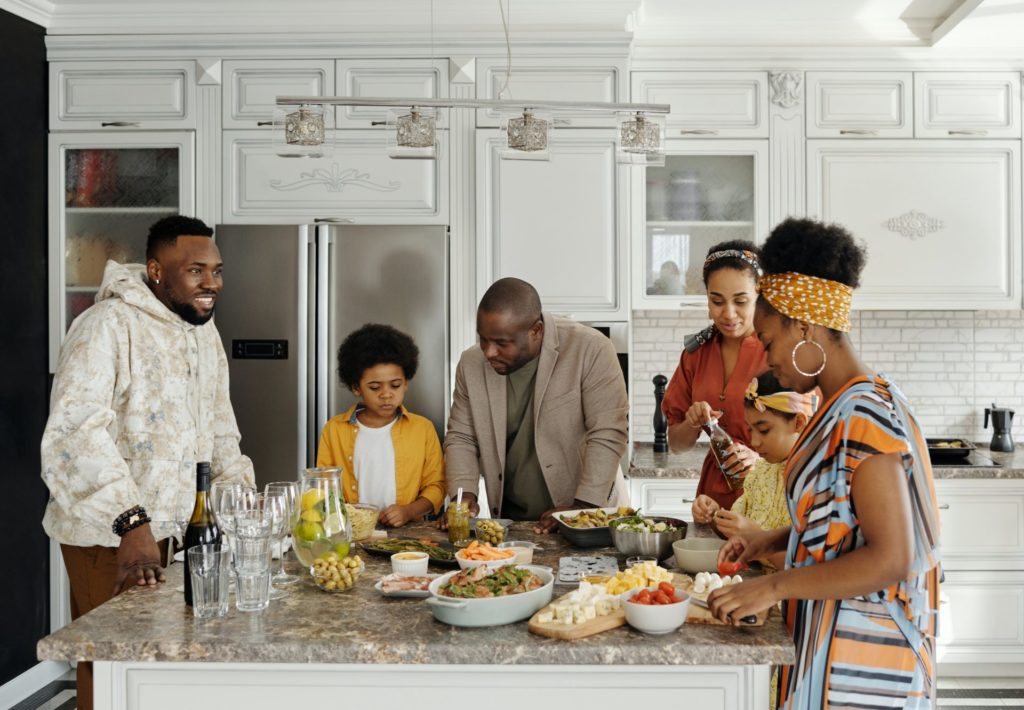 Why are you offering Feeding and Nutrition services?
At Beyond Speech, we know the importance good nutrition plays in the overall health and well being of our children and the challenges that some families face when it comes to managing picky eaters and other feeding and nutrition issues.

Our goal is to make meal time – from infant through adolescent – a stress-free bonding time for families. We want our clients to feel healthy, energized and ready to have their best days!
Who can utilize the Feeding and Nutrition services with Beyond Speech?
We are excited to work with kiddos of any age (infant through adolescent) on a number of nutrition or health related issues. These challenges may include picky eating habits, food allergies, managing diabetes and weight issues.
A diagnosis and/or evaluation is not necessary to take advantage of these services – we welcome all community families!
What is a typical session like with a Registered Dietician?
At the beginning of each session, Kim, our Registered Dietician, will sit down with the child and parents to set goals for that time together. We may focus on a particular feeding or food issue, look at the overall family nutrition or even do a pantry makeover where we learn about reading labels, ingredients and healthy food options.
Once we know exactly what we are going to tackle, we make the sessions fun by playing age appropriate nutrition games and doing activities to help motivate the kids.
We want to help our kids and families recognize that nutrition and healthy eating can be fun!
Kim can also come at meal times to have some fun with foods, help try new things and provide real time guidance to parents and caregivers.
Where do the Feeding and Nutrition sessions take place?
Like all Beyond Speech sessions, our Registered Dietician will work with your child and family in the comfort of your home! Kim is also able to do virtual visits for families outside our service area.
Sessions are scheduled individually with our Dietitians and work with your family's schedule. All members of the family are welcome to attend. We want to be able to support the whole family as they work through feeding challenges.
Having private, in-home sessions, or one-on-one virtual visits, makes reaching goals, addressing issues and building new habits much easier! Kids are naturally more at ease in their own home and that helps when addressing challenging behaviors.
We want to help take the frustration out of meal times and help your child and family create healthy nutrition habits!
If you're interested in working with Kim, our Registered Dietician, or would like to learn more about our Feeding and Nutrition services, reach out to us today!
We are here to help!