At Beyond Speech Therapy Specialists, we understand the importance of healthy, balanced eating for children and their families. But we also know that getting kids to eat new and varied foods can be a challenge! That's why our registered dietician, Kim Kramer, is sharing 4 of her favorite super easy and fun recipes that you can cook with kids.
We have a few sweet treats and also healthy recipes that allow kids to work on a variety of skills – organized thinking, fine motor skills, following directions and reading comprehension.
These recipes are delicious and easy but are also a fun way to teach your children about the importance of a balanced diet and give them some independence and confidence in the kitchen!
Get everyone into the kitchen and let's get cooking!
---
No Bake Peanut Butter Balls
No need to preheat the oven for this one! This tasty treat is not only easy to make for kids of all ages but also works on fine motor skills!
Ingredients
1/3 cup chunky peanut butter
1/4 cup honey
1/2 teaspoon vanilla extract
1/3 cup nonfat dry milk powder
1/3 cup quick-cooking oats
2 tablespoons graham cracker crumbs
Directions
1. In a small bowl, combine the peanut butter, honey and vanilla.

2. Stir in the milk powder, oats and graham cracker crumbs.

3. Using your hands, shape and roll into 1-in. balls.
4. Cover and refrigerate until serving.
---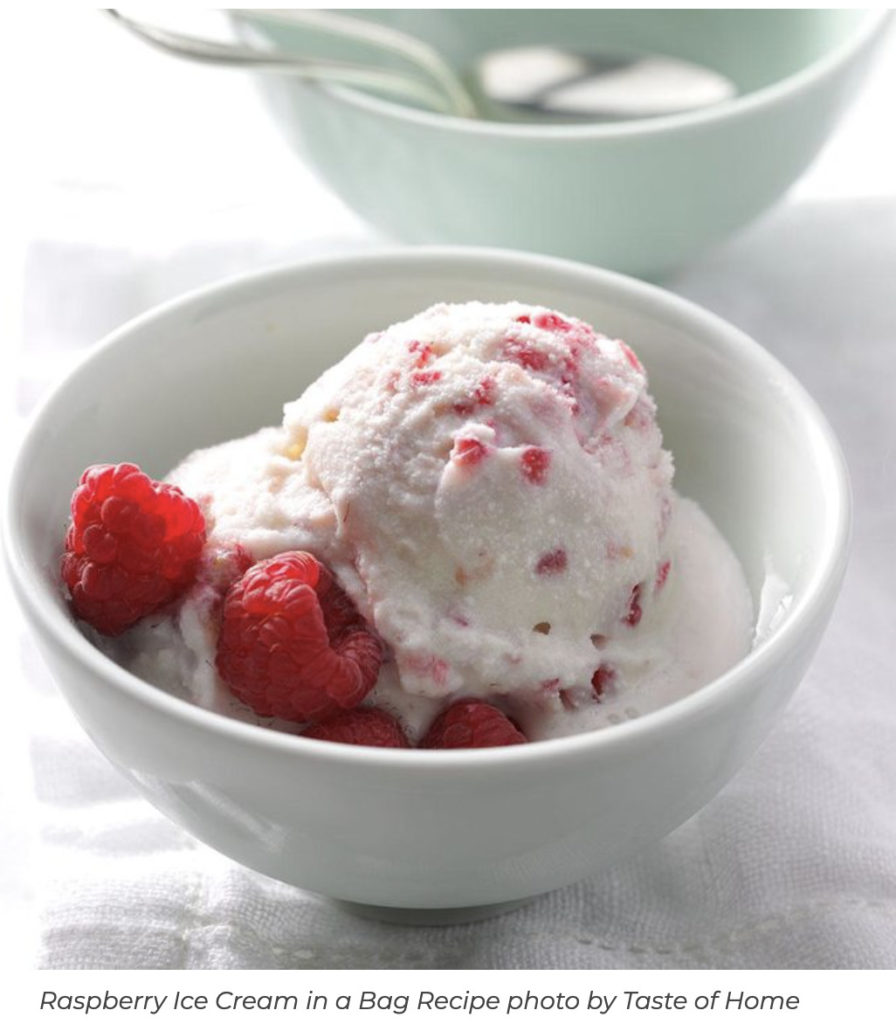 Raspberry Ice Cream In A Bag
A perfect summer time treat – and it's so easy to make!

Ingredients
1 cup half-and-half cream
1/2 cup fresh raspberries
1/4 cup sugar
2 tablespoons evaporated milk
1 teaspoon vanilla extract
4 cups coarsely crushed ice
3/4 cup salt

Directions
1. Using two 1-quart resealable plastic bags, place 1 bag inside the other. Place the first 5 ingredients – half and half, fresh raspberries, sugar, evaporated milk and vanilla extract – inside the inner bag.

Seal both bags, pressing out as much air as possible.

2. Place the 2 bags in a gallon-size resealable plastic freezer bag. Add ice and salt. Seal bag, again pressing out as much air as possible.

3. Shake and knead cream mixture until thickened, about 5 minutes.
---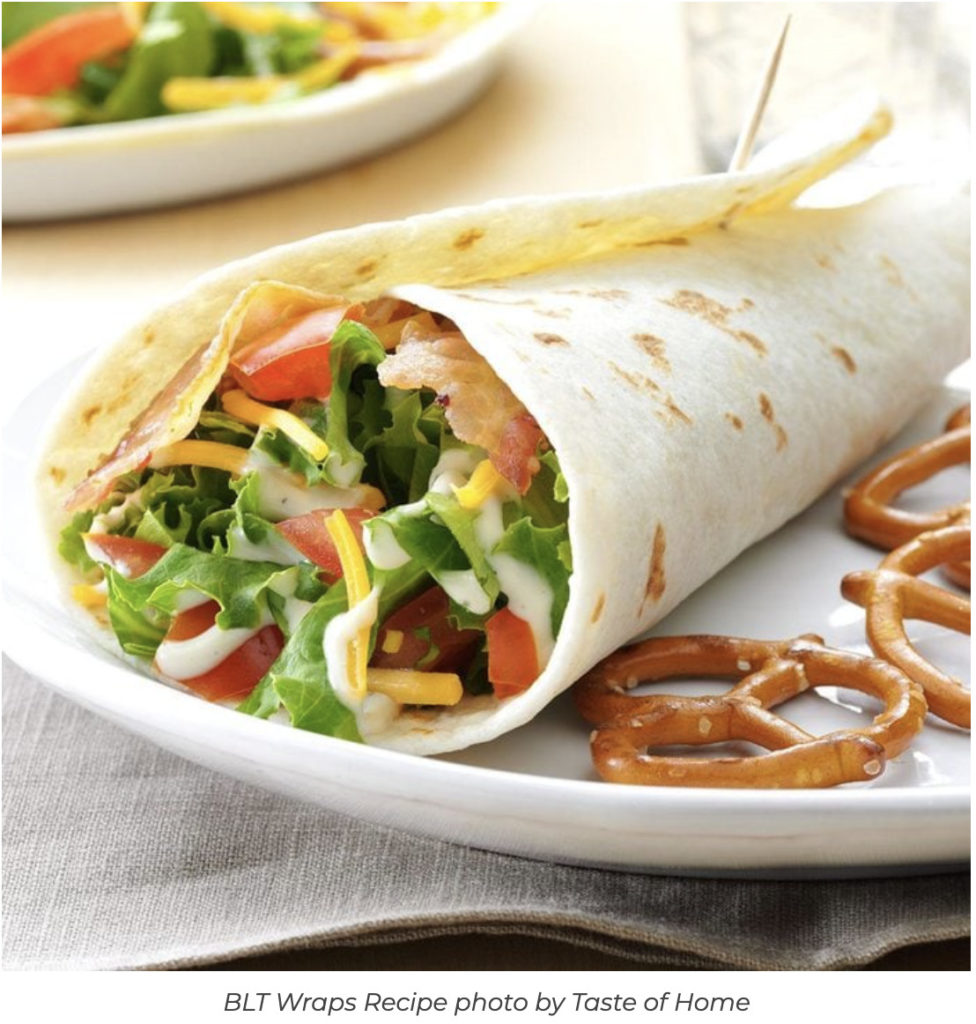 BLT Wraps
These easy, healthy wraps are a great way for our older kiddos (older grade school – middle school) to make a delicious meal all on their own! Some basic chopping is required.

Ingredients
16 ready-to-serve fully cooked bacon strips, warmed if desired
8 flour tortillas (8 inches), room temperature
4 cups chopped lettuce
2 cups chopped tomatoes (3 small tomatoes)
2 cups shredded cheddar cheese
1/2 cup ranch salad dressing

Directions
1. Place 2 bacon strips across the center of each tortilla. Top with lettuce, tomatoes and cheese; drizzle with salad dressing.

2. Fold 1 side of the tortilla over filling and roll up.
---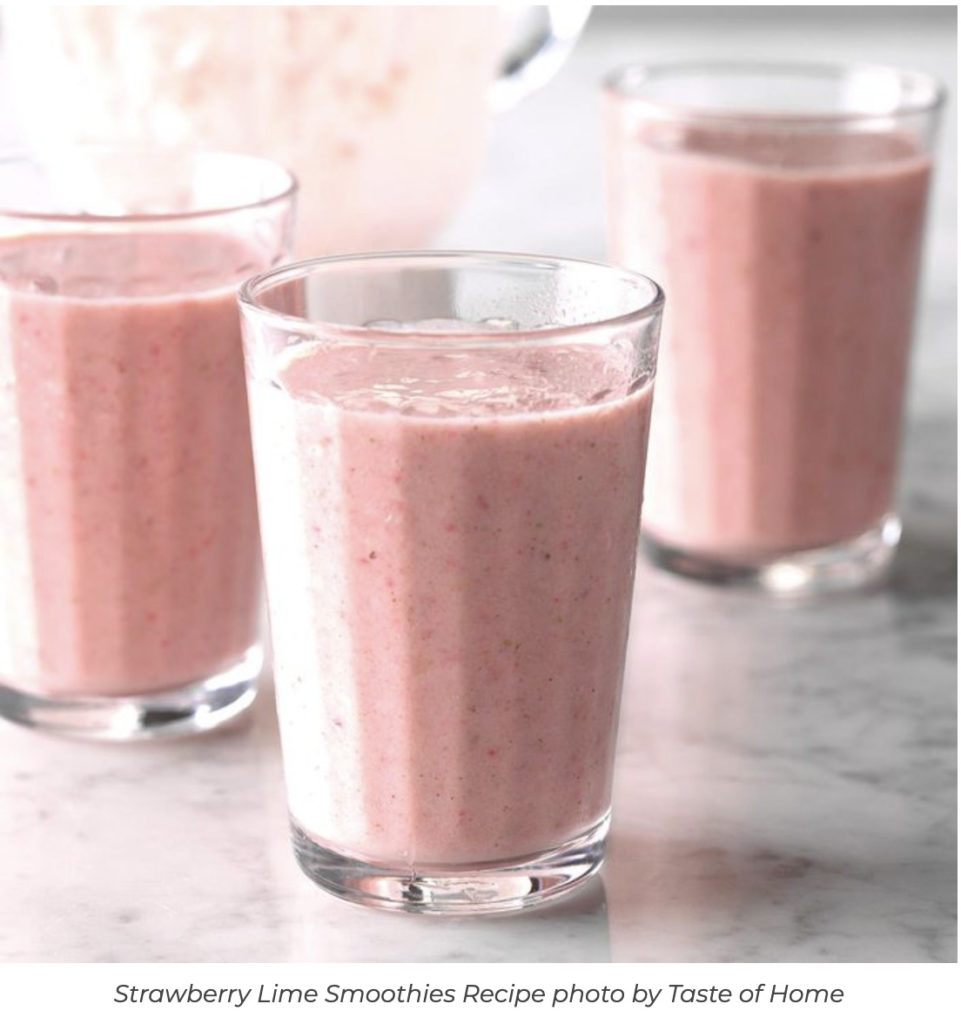 Strawberry Lime Smoothies
A quick, easy and oh-so-tasty treat for the warm weather ahead!

Ingredients
1 cup strawberry yogurt
1/2 cup 2% milk
2 to 4 tablespoons lime juice
2 tablespoons honey
1/4 teaspoon ground cinnamon
2 cups fresh strawberries, hulled

Directions
1. Wash, dry and carefully hull out strawberries

2. Process all ingredients in a covered blender until smooth.
---
When it comes to healthy eating for the whole family, it's so important that our kids feel involved and confident! There are lots of ways to foster this sense of independence, but trying a new recipe together as a family, and letting the kiddos get their hands dirty in the kitchen, is an awesome place to start!
And if you're struggling with any feeding or nutritions issues, please reach out! At Beyond Speech we can support you and your child with resources and services focused on the whole family.
Click here to drop us a line or call (779)435-0724 – we're here to help!